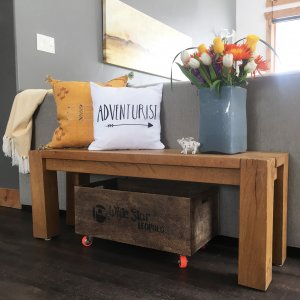 We moved into our house last fall while it was still a construction  zone. By the time we were mainly unpacked and I had a working oven, it was just about Thanksgiving. So as far as decorating went, we jumped right into the holiday season. All that came down in January and between ski season (my kiddo is a competitive racer) and an elaborate Harry Potter themed birthday party in February (more on that in a separate post) not much thought has been put into finishing touches…other than my husband saying every other day how bare our main living space looks!
So I of course took that as carte blanche to do a little accessory shopping, starting with pillows! We have a large sectional from Room and Board that is a neutral color, has great lines and transitioned seamlessly from our old house into our new living room. The throw pillow covers however have seen better days after many naps, pillow fights, etc.
A little pause for a confession here….I am one of those people that changes pillows out by season but only the covers, using the same inserts, to save on space. In my book there are 3 seasons for pillows/accessories… warm weather (brighter fresh colors for spring and summer), fall (love those harvest colors!) and winter (red and plaid please!)
Anyway, it is my warm season covers that are looking sad and as the days are getting longer and the weather warmer, it's the perfect time for a refresh. Yellow is my primary accent color of choice in an otherwise neutral room. After scouring the internet, here are my faves. The look is part boho, part farmhouse. Of course I "need" a new throw blanket as well so there a couple of those too!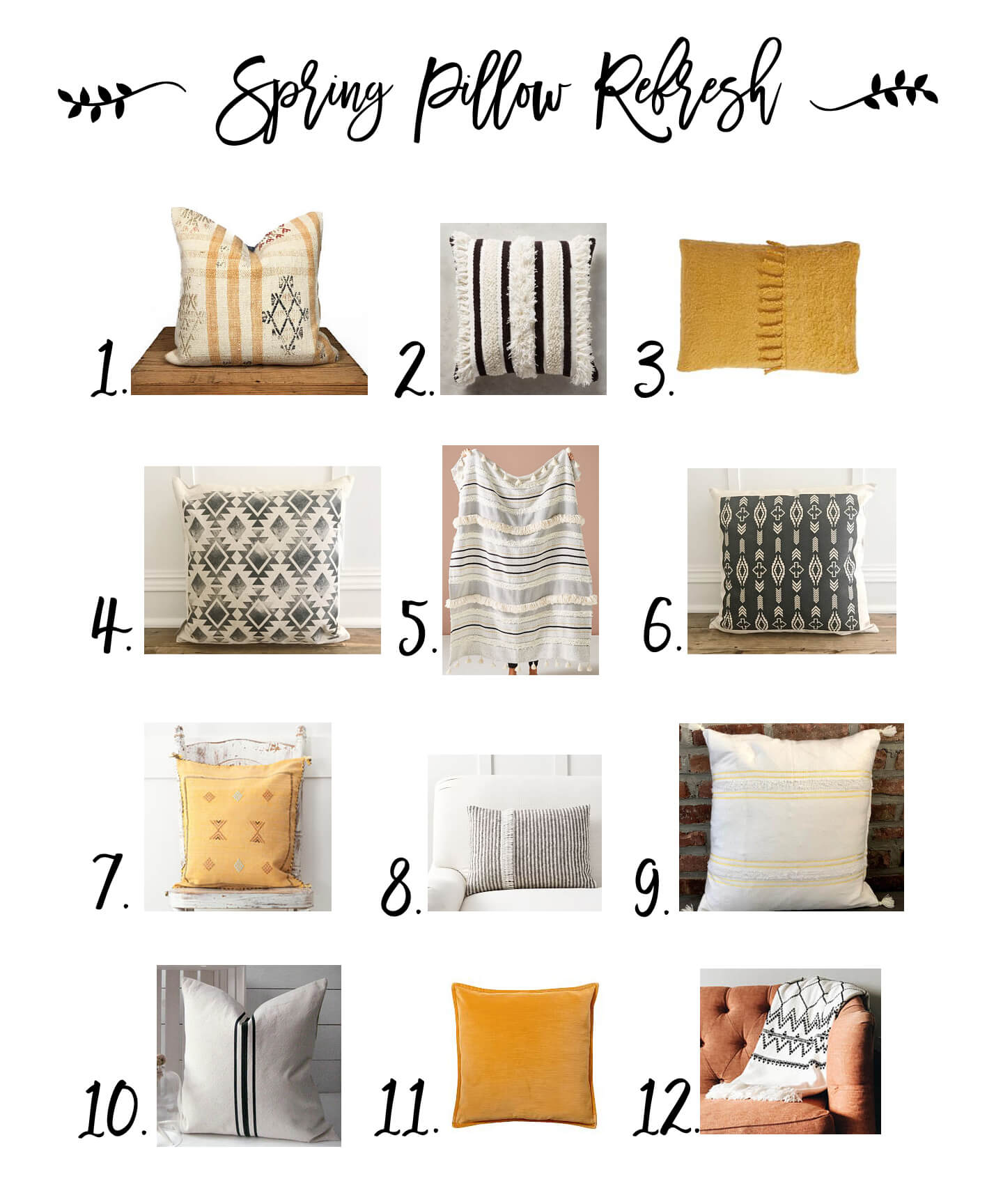 These options come from a variety of sources including Pottery Barn, Anthropologie, and always a big favorite, Etsy!
1. Etsy  2. Anthropologie  3. Pottery Barn  4. Etsy  5. Anthropologie  6. Etsy  7. Etsy  
8. Pottery Barn 9. Etsy 10. Etsy 11. Pottery Barn  12. Etsy
So which did I ultimately choose and how did it turn out? Here a few pics. Ended up with one from World Market as well that I found while shopping in the store.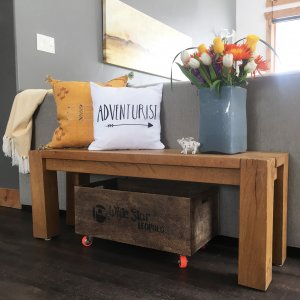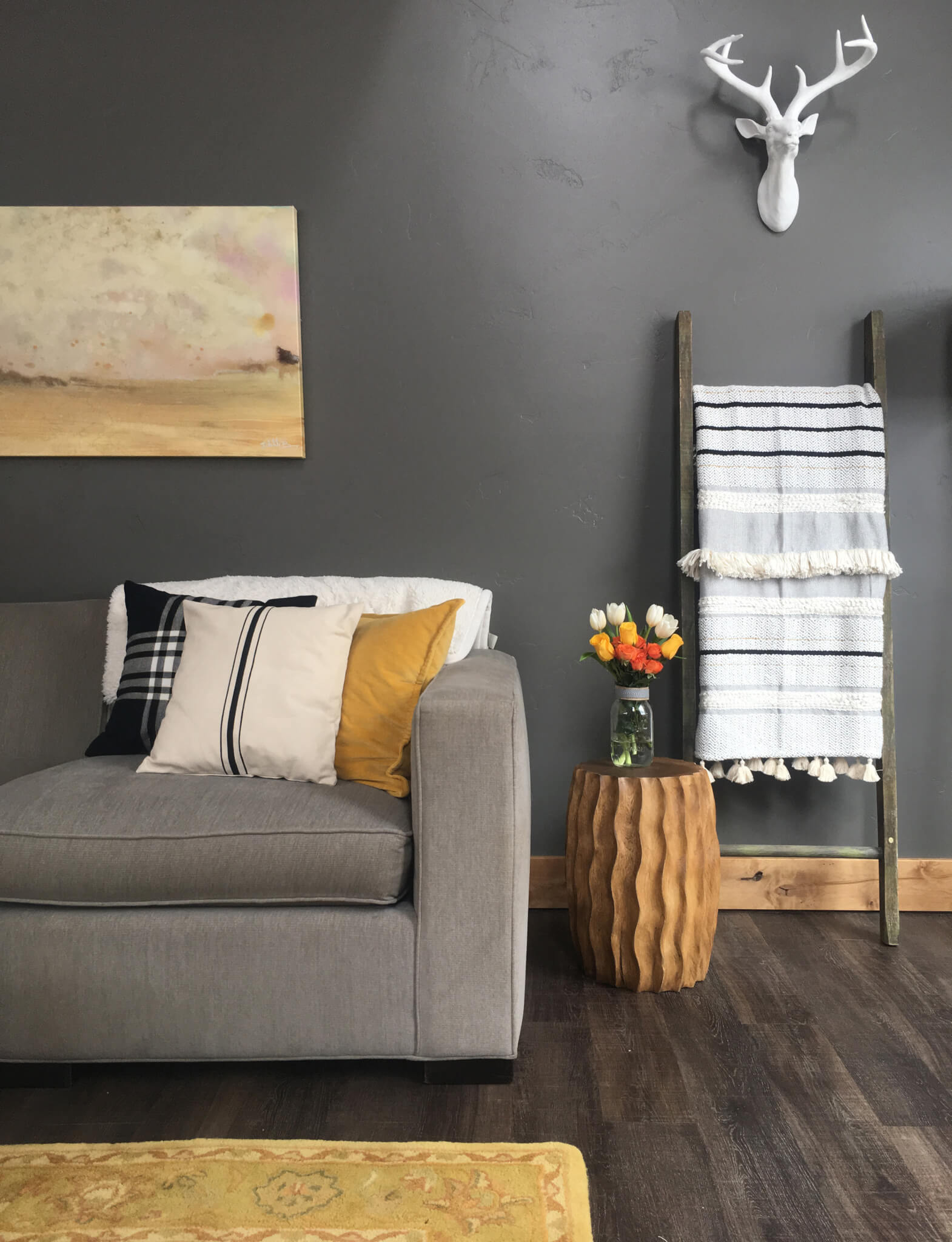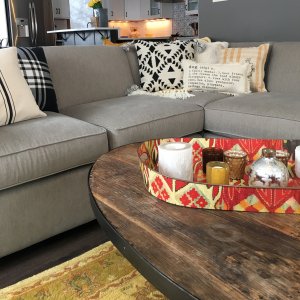 Next project? Accessories!  Stay tuned as I'll be sharing my top picks for spring/summer accessories as well as sharing how they get put to use in my personal space!